---
A House Blessing Prayer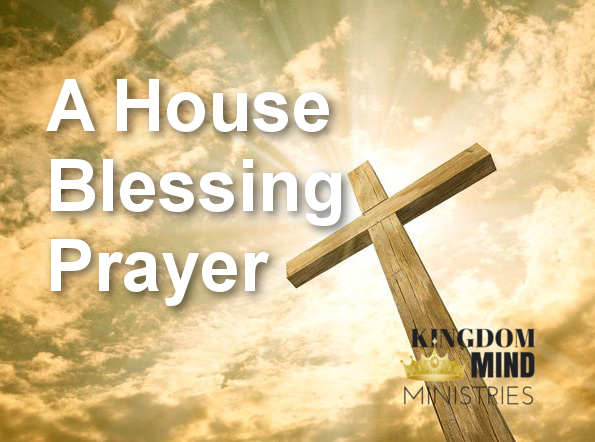 Dear, God and Father of our Lord Jesus Christ who was sent into the world that he might save and not condemn, and that Jesus, also bear witness to the truth of the things concerning the kingdom of God which awaits those who trust in him as the only begotten Son, and whom became our Savior, that at the name of Jesus every knee shall bow in Heaven and Earth. We pray in this place to exalt you and claim your residency here now and forever more. We agree, pray and believe that at the foundation of the World there was no other gods but God Almighty alone. Lord, our prayer is to you alone and not to any other gods in this world; therefore, we know that our prayer that goes up to you, will be answered, and not be hindered in this place. Let our prayer to you in this place go up like the burning of the incense before you in the tabernacle both day and night. We do not worship nor call out to any other gods that has been created by human thinking and crafted by human hands. We do not worship nor give into idols to replace you. For as Isaiah says, the LORD is your name and you will not yield your glory to idols. Our prayer is by faith and the miracle workings of blessings as we pray to you to enforce your code and standard of living in this place.
Let the Ten Commandments be inscribed into the atmosphere of this home, as well as, be the motivations and actions within our hearts. Let our mind, body and strength of soul serve and submit to your Word, your wisdom and guidance and Holy counsels, as we serve one another in this place. Grant this place to be a place of the Holy Spirit's resting, and favor this home and the atmosphere we are about to live in. Grant this home to be a place and atmosphere where the Word of God is living, abiding within us and free of any hindrance from the works of any flesh as a result of our disobedience. Let us walk in the Spirit so we shall not obey the flesh. I Command the Spirit of God in this place will allow peace and understanding between each Family member; and keep us free from division, oppression, doublemindedness, and various lusts operating through our flesh nature. I Command the Spirit of God to allow and give us the manifestation of power to believe, serve, endure, pray, be faithful and loyal to Jesus and to one another. Let the Word of God that comes with everything we need in Christ Jesus be manifested in this place.
Sprinkle the blood of Jesus Christ in this atmosphere to cleanse of unclean and unholy living that once lived in this place. Remove, cleanse and sanctify by Jesus' blood of past misdeeds, idol worship, fornication, lust, wild arguing, compulsive lying, dividing snares and generational curses from family lines whom have participated in the occult and held memberships in cult organizations; we expel them all out in the name of Jesus. Leave, go, Satan! we break your legal rights you once had in this place. The blood of Jesus take authority here and immediately resides as Lord and God of this home. No other forms of unclean spirits and unholy living and speaking shall live or be manifested in this place. The works of darkness and foul flesh is cast out! Every foul, dirty talking, lustful spirits, pornography spirits, and perverse spirits of every kind you are expelled, broken and released out of this dwelling. The Son of God, now, takes his throne in here. He is the Lamb of God that was slain from the foundation of the World. Lord, God dash your blood against every wall in this house so that your power, peace and love will reside here, and cleanse this atmosphere spiritually beyond the fresh new paint. Sever all legal ties of unclean alliances of demon operation that once went on in here.
Bring into alignment your Spirit of truth, whom the World cannot receive because they don't know Jesus as the only begotten Son of the Father. When circumstances of unforeseen come up against us let your pierced side of what came out blood and water drench those who are responsible. God and Father, in Jesus name let our praying in here become as great drops of blood mantle the floors as we walk on them and let there be a releasing of an anointing of promise and expectation in this atmosphere like your ascension on high back to God the Father. Let the power of your blood that we believe in protect, perform miracles, grant healings, and offer cleansing and refreshing that is foremost in this place, and that, speaking of the blood of Jesus Christ will move stubborn mountains, demonic attacks and false burdens of all sorts that causes confusion in the atmosphere, personal loss of joy and peace, unexplained headaches, pressures on the head and ill thoughts and negative spoken words.
May our lives we live be cleansed, now, from dead works, as we are sanctified and washed through the renewing and sprinkling of Jesus' Blood? Let any and all action toward one another in this home be honoring and sanctified through the obedience in Jesus Christ. Our pride will not be a symbol of strength in this place, but our obedience to the counsel of God's Word and service to one another shall bring about the glory of God's blessings and favor on our lives and health.  I speak, declare and announce prosperity through the blood of Jesus to reside here forever more, and may all those who walk in here witness the abiding presence of God's favor in here and may they leave with an impartation of unity, love, peace, spiritual victory, innovation, business developments and earthly success. Let the spiritual blood of Jesus hanging over every door post and window frame guard us and protect us from evil visitors of the night, water spirits, transference of spirits from off guests and any labor worker that shall perform any work here.
With permission of the Lord of Host, he has given us the authority in his name to cast out, expel, evict and condemn evil and dark operations working against us, around us, over us, through us and camouflaged next to us. We prohibit and deny any access of evil demons to operate in this home, atmosphere and any room of occupancy. I bind and prohibit ungodly and demonic transferences to be of non-affect and to not stay in our home's holy atmosphere in Jesus name.  In the name of Jesus expel all past strongholds that resided here: the root of anger, pride, slick heartedness, living the life of deception, cut-throating, coveting property of others through law suits and forceful gain. Clear this atmosphere of stealing, stealing of girlfriends, boyfriends, other person's wives and husbands in the name of Jesus. I pray the Son of God to cancel unclean spirits that led into snares, caused nasty divisions, legal separation and various seductions and any sexual favor behaviors to be expelled, leave out of the walls, cracks and corners of this home in the name of Jesus. You are the God of Abraham, Isaac and Jacob. By the name of Jesus destinies are set in order, futures are full of the promises of God and there will be no evil weapon formed against _______, _________, _________,  and _______, any friends, family and visitors that step foot under this roof will work—they will carry a shielded anointing.  We cover them and us in the blood of Jesus Christ and pray for prosperity, peace, love, faith, growth in the things of God, fruit in our actions, and obedience in the depths of our hearts concerning the move, directions and the counsels of God. Our income will magnify your most Holy will, so that, our vats, cupboards, goals, visions, ministry, marriage and returns shall prosper, in the name of Jesus. We are seated in heavenly places with Christ Jesus and take our authority over the realm of debt bondage. In the name of Jesus I sow a seed of a tenth of my income to break financial curses off my home, pockets, purse, wallet, bank accounts, my children and their children. I declare we are rich in the spirit and the natural and we will lack nothing, we shall not be behind in any bills, we declare we are debt free and we are sin forgiving in the name of Jesus. We declare and believe we are rich in all spiritual wisdom and knowledge of God. In the name of Jesus freely we have receive and freely we give to others, the seed of faith and the walk of faith. Let the riches of our kindness in this home encourage and bless others who are discouraged, down and out, those who are faint hearted and economically and spiritually downtrodden.  In the name of Jesus break all financial curses and strongholds that once operated in this place because of disobedience with money.
In the name of Jesus we take authority over belief in and worship of false gods and doctrines. We exalt the Lord Jesus Christ as the supreme Savior who is the sole purpose of salvation for mankind, and that, by Him all the world will be judged.  No evil weapon of demonic influence shall prosper in our path because of the covering of Jesus' blood over our life, health, marriage, children and family. I decree in our path success, happiness and righteousness of God.
Recommended Posts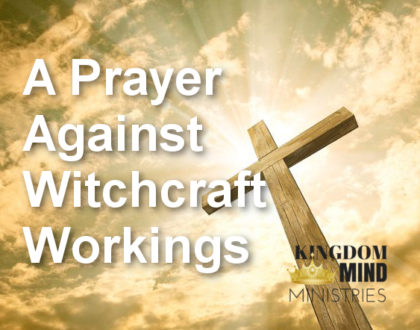 July 28, 2017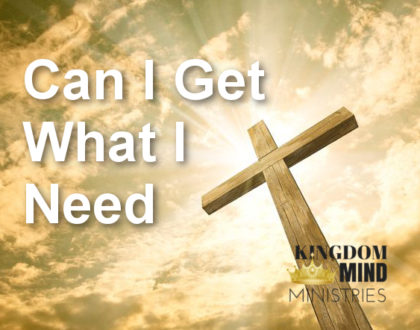 April 27, 2017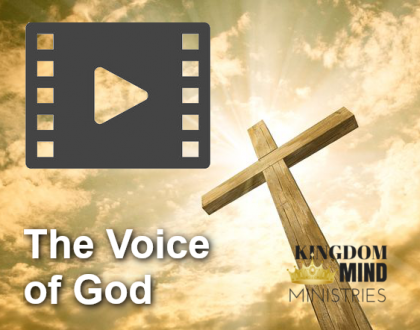 July 07, 2020